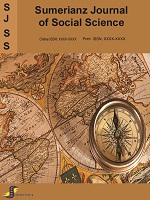 Sumerianz Journal of Social Science

Online ISSN: 2616-8693
Print ISSN: 2617-1716
Archive
Volume 3 Issue 10 (2020)
Survey of Hearing Aid Conditions for Hearing Impaired Persons While Driving
Authors : Hiroshi Ikeda ; Shigeyuki Minami
Abstract:
Hearing impaired persons are required to drive with hearing aids to supplement their hearing ability, however, there has not been sufficient discussion regarding the impact of the use of a hearing aid on driving a vehicle. In order to investigate the actual usage and driving conditions of using hearing aids while driving a vehicle, this paper uses a questionnaire to survey (1) how easy it is to drive when wearing hearing aids, and (2) how often hearing aids are not worn while driving. Concerning the ease of driving when wearing a hearing aid, it was suggested that people with congenital hearing loss were more likely to rely on visual information, and those with acquired hearing loss continue to use their experience of hearing. When the level of disability is high, it is difficult to drive when using the hearing aid, and when the disability level is low, it is easier to drive. Regarding the frequency of driving without wearing hearing aids, about 60 % of respondents had such an experience. Those who often drive without hearing aids had experienced headaches due to noise from wearing hearing aids compared to those who wear hearing aids at all times. Hearing aids are necessary assistive devices for hearing impaired persons to obtain hearing information, and to provide a safe driving environment. Therefore, this paper addresses issues to maintain a comfortable driving environment while wearing a hearing aid.
Public Policy Analysis: An Integrated Approach
Authors : Jeffrey Kurebwa ; William Mutukwa ; Shupikai Chivaku
Abstract:
The book defines and illustrates phases of policy analysis, describe elements of integrated policy analysis, distinguish four strategies of policy analysis, contrast reconstructed logic and logic-in-use, describe the structure of a policy argument and its elements and interpret scorecards, spreadsheets, influence diagrams, decision trees, and argument maps.