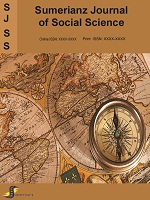 Sumerianz Journal of Social Science

Online ISSN: 2616-8693
Print ISSN: 2617-1716
Archive
Volume 5 Issue 2 (2022)
The Implementation Process of Autonomy in Local Public Universities: Opportunities and Challenges
Authors : Le Thanh Ha
Abstract:
In Vietnam, autonomy in public institutions has received much attention so far. The implementation of university autonomy, however, must be placed in the specific circumstances of each institution. Especially, in the case of universities directly managed by the Provincial People's Committee with fundamental differences in uniformity due to subjective and objective factors, it is essential to have a reasonable, practical, and scientific roadmap and steps to ensure positive, proactive and sustainable implementation of autonomy in these universities. To conduct this research, the author uses the method of data collection from 30 state management agencies in education such as the Ministry of Education and Training, the Association of Universities and Colleges, and state legal documents on university autonomy to clarify adequacies and limitations and propose appropriate solutions following the reality and scientific arguments, contributing to promoting the implementation of independence in local public universities to ensure proactive and sustainable integration.
The Situation and Solutions for Vocational Training for People Who's Land Has Been Revoked in Economic Zones, Industrial Parks: Case Study in Vietnam
Authors : Doan Van Truong
Abstract:
Thanh Hoa province, Vietnam is a region with many key economic zones and industrial zones, attracting domestic and foreign business investment, and changing many aspects of people's lives. It is the transformation of economic models towards modern urbanism, which is the development of urban expansion, narrowing of scale, and rural lifestyle. However, the current development of economic zones and industrial zones has created a shift in the structure of labor and employment and has had a significant impact on the livelihood psychology of workers whose land has been acquired, especially unemployment and job creation. Practice shows that inversely proportional to the positive to the outstanding socio-economic development are the limitations and inadequacies in the labor structure and employment of many workers in these areas. The article presents the current situation and proposes several vocational training solutions to ensure the livelihoods of the people whose land has been acquired, helping to stabilize the socio-economy.
A Simplified Theoretical Understanding of Price Discrimination as a Business Management Strategy
Authors : Ejiro U. Osiobe
Abstract:
The paper delves into the five different types of price discrimination while giving graphical and illustrative examples of Pigou (1920) price classifications, marketing strategies, and more. The paper shows the differences and similarities between all price discriminations during transactions from first degree, second degree, third degree, fourth degree, and fifth-degree pricing [discrimination] strategies while graphically showing the ratio to marginal cost.